Meet our new CEO, Peter Rhodes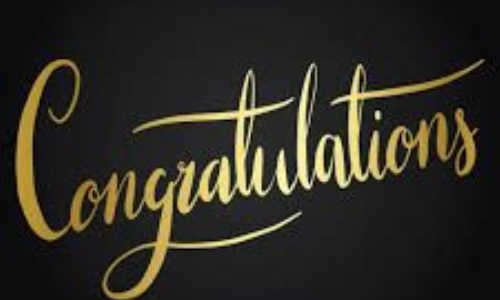 Peter Rhodes is appointed Chief Executive Officer!
Amadeus Primary Academies Trust is delighted to confirm the appointment of Peter Rhodes as our new Chief Executive Officer. Peter arrived at the Trust with a wealth of experience (detailed below) which he has continued to develop over the 10 years that he has been with us.
He was appointed to the position of Head of School at Hillsgrove Primary School in 2012 and in 2019 he was appointed Executive Headteacher following the conversion of St Paul's Cray. In September 2020 following his work across the Trust, particularly in the areas of School Improvement he took on the role of Executive Leader which saw him overseeing the line management responsibility of three schools.
Peter's relentless, drive and determination to ensure that all of our pupils have access to the very best education and therefore the best outcomes made him an outstanding candidate for the role of CEO.
Peter's skills and natural aptitude for understanding the different facets of education signal an exciting next phase of development for the Trust. We do hope that you will join us in welcoming him to this role and you will work with us as valued stakeholder of the Trust, supporting us in strengthening our wider communities.
Peter has an open door policy, so should you wish to discuss anything with him, please do not hesitate to contact him at clerk@apat.org.uk
---
Peter Rhodes
He is an experienced Headteacher and Executive Leader, having successfully led and improved a number of schools across, Southwark, Bexley and Bromley. He has been a part of working with the Amadeus Primary Academies Trust and formally the Hillsgrove / Old Bexley Partnership for the last 10 years. In recent years Peter has taken Executive Lead across our schools, both leading on School Improvement centrally and as Executive Head in three of our schools, where this has led to significant and sustained improvement.
Peter has also been a Trustee for anti-bullying charity – The Song Writing Charity for the last 12 years. Formerly a Parochial Church Council (PCC) member at his local Church. Peter is now a trained occasional speaker and speaks and leads at his local benefice as well as occasionally at one of our Trust Churches, and he is keen to build on the relationships with the diocese and clergy in our Church schools.
He has been central to driving our research led approach to teaching and learning and has supported schools both at Trust and local authority level utilising up to date research and supporting effective implementation.
His excellent record in school improvement, alongside knowledge of the Trust, its strengths and areas for development, as well as his relationship with its stakeholders, provides him with a strong cornerstone on which to build on the work of the outgoing CEO.